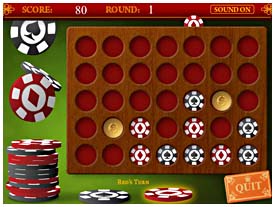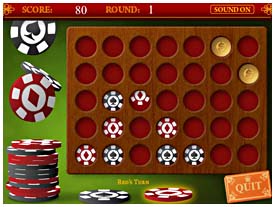 4 of a Kind Advanced is the board game that will have you lining up for more! This version offers a larger board than the Beginner edition. The object remains the same - create a line of 4 chips either vertically, horizontally or diagonally. Take turns with the computer opponent by dropping poker chips down one of the columns. The chip will drop to the lowest unoccupied position in that column. The first player to get their colored chips in a row of 4 wins. The game ends in a tie if the board fills up before someone gets 4 in a row.
New boards bring exciting challenges!
The higher you score, the more coins you earn!
Play the 4 of a Kind Advanced online game at IWON! Try this and other Card and Board games at the best gaming site on the Web! 4 of a Kind Expert
Play Now
|
Register
Tags:
Online Card Game
|
Online Board Game
|
Board Games
|
Card Games