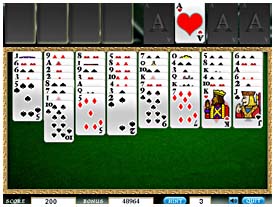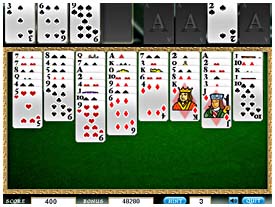 Free Cell Royale is the card game fit for a King (or Queen!) The object of the game is to make four stacks of cards, one of each suit, in order of rank from lowest (Ace) to highest (King). Use your solitaire skills to move the cards around to different columns, placing them in alternating columns from high to low. You can also utilize the free cells in the top left corner for those cards you'd like to move, but don't fit in a spot on the game board. Be careful where you place your cards. Make the wrong choices and you'll be dethroned and lose the game!
New puzzles bring exciting challenges!
The higher you score, the more coins you earn!
Play the Free Cell Royale online game at IWON! Try this and other Card and Board games at the best gaming site on the Web!
Play Now
|
Register
Tags:
Online Card Game
|
Online Board Game
|
Board Games
|
Card Games