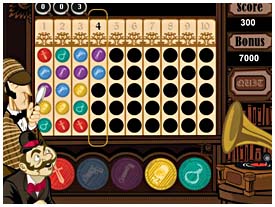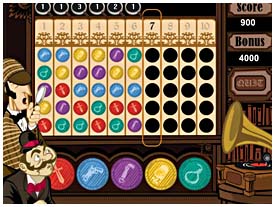 Ever dream of being a detective? Test your sleuth skills in Inspector Find It, the board game. Your challenge is to place all the evidence in the correct order to solve the crime. You have 10 tries before the case is closed. Order the evidence at the start of the first round. The computer will display how many clues you have in the right spots. But you must be savvy because it will not tell you which ones are correct. You must use your deductive reasoning skills to rearrange the clues in order to get all 5 correct. Think you've got this case cracked? Then it's time to begin!
New boards bring exciting challenges!
The higher you score, the more coins you earn!
Play the Inspector Find It online game at IWON! Try this and other Card and Board games at the best gaming site on the Web!
Play Now
|
Register
Tags:
Online Card Game
|
Online Board Game
|
Board Games
|
Card Games