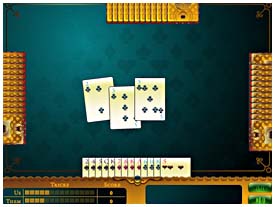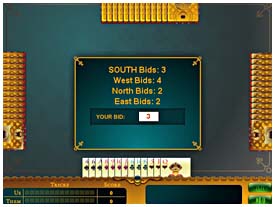 Crowned Spades is the classic card game that trumps all others! You will be paired with the computer to form a team. First, set your bid to see how many "tricks" or winning hands you think you'll take. Your goal is to hit that number and not to go over. The opening hand starts with a 2 of clubs. Going in a clockwise direction, each player places cards according to suit. If you can't place any of the selected suit, you can place a spade, which is considered a "trump" card because it outplays every other suit. It will take strategy and smarts to succeed, so good luck!
New hands bring exciting challenges!
The higher you score, the more coins you earn!
Play the Crowned Spades online game at IWON! Try this and other Card and Board games at the best gaming site on the Web!
Play Now
|
Register
Tags:
Online Card Game
|
Online Board Game
|
Board Games
|
Card Games