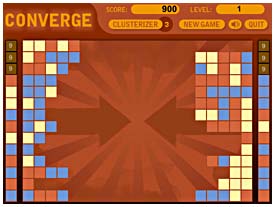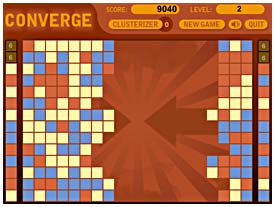 Converge is the puzzle game that will make you feel like the walls are closing in! The object of the game is to keep the two walls of colored cubes from colliding. Do this by clicking on groups of 3 or more like-colored cubes as fast as you can. You need to be quick because with each round, the speed will increase! Keep up the pace or else your hopes of winning will be crushed!
The higher you score, the more coins you earn!
Multi-level action!
Play the Converge online game at IWON! Try this and other Puzzle and Arcade games at the best gaming site on the Web!
Play Now
|
Register
Tags:
Puzzle Games
|
Online Games
|
Arcade Games
|
Flash Games