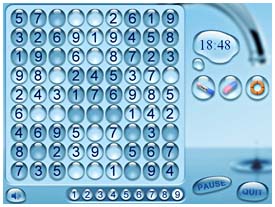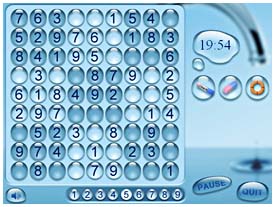 Get ready to make a splash in Drip Drop, the Sudoku-type puzzle game that will fill you up with challenging fun! To start, click a number in the left toolbar to place it on the game board. Fill all empty squares so that the numbers 1 through 9 appear once in each row, column or 3x3 box. Work quickly - your point total is tied to how fast you can solve the puzzle!
The higher you score, the more coins you earn!
Choose one of three skill levels!
Play the Drip Drop online game at IWON! Try this and other Puzzle and Arcade games at the best gaming site on the Web!
Play Now
|
Register
Tags:
Puzzle Games
|
Online Games
|
Arcade Games
|
Flash Games