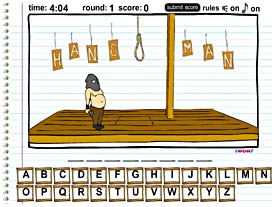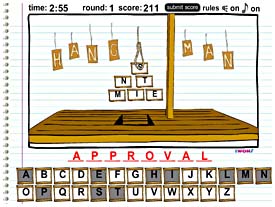 Play Hangman, the classic puzzle game! Guess the word using the letters at the bottom of the screen before time runs out. Select too many incorrect letters and you'll be off to the galleys. However, identify the word using enough correct letters within the allotted time, and you�ll move to the next round. So get started - your fate is in your own hands!
See how sights and sounds you can remember!
The higher you score, the more coins you earn!
Play the Hangman online game at IWON! Try this and other Puzzle and Arcade games at the best gaming site on the Web! Start playing now!
Play Now
|
Register