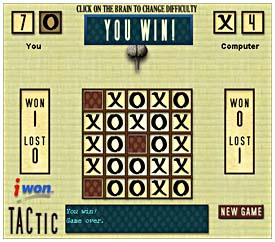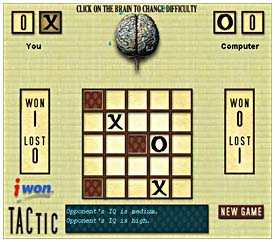 TacTic, the arcade game, brings Tic Tac Toe to a new level! The object is to get as many of your pieces aligned as possible either in a row, column or diagonally. The longer you go, the more points you'll receive! Choose your skill level for increased difficulty. TacTic will have you lining up for more!
The higher you score, the more coins you earn!
Change the IQ level for a more challenging board!
Play the WhatWord online game at IWON! Try this and other Puzzle and Arcade games at the best gaming site on the Web!
Play Now
|
Register
Tags:
Puzzle Games
|
Online Games
|
Arcade Games
|
Flash Games