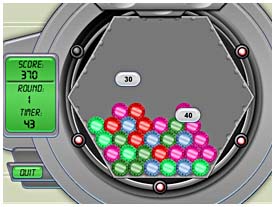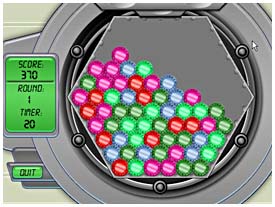 Turnstile is the fast action themed arcade game that never lets you rest! Your mission: Keep the subway system moving smoothly by clearing out the tokens that are plunked into your turnstile. Do this by clicking on clusters of 3 or more of the same color tokens to eliminate them. The more tokens in a cluster, the more space you free up on the game board - and the more points you receive! But remember, the subway never sleeps! New tokens keep dropping and the board keeps rotating! So act quickly to make it to the next round or else your journey will come to a screeching halt!
The higher you score, the more coins you earn!
Multi-level action!
Play the Turnstile online game at IWON! Try this and other Puzzle and Arcade games at the best gaming site on the Web!
Play Now
|
Register
Tags:
Puzzle Games
|
Online Games
|
Arcade Games
|
Flash Games