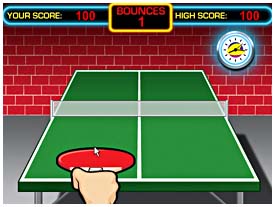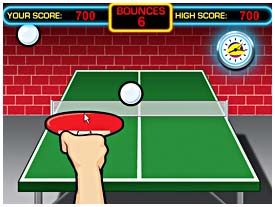 Ping Pong Mania, the sports game, will have you bouncing off the walls! Grab your mouse and take control of the ping pong paddle on the screen. Make sure that little white ball keeps bouncing as long as possible. The more bounces you get, the more points you'll earn. But just when you think you've mastered the game, a second ball tries to throw you off. Make sure you keep those balls in play. If they fall, so will you!
The higher you score, the more coins you earn!
Test your skills as the game presents new challenges!
Play the Ping Pong Mania online game at IWON! Try this and other Action and Sports games at the best gaming site on the Web!
Play Now
|
Register
Tags:
Sports Games
|
Online Games
|
Action Games
|
Flash Games